Touring the most beautiful Jiuzaigou with SINODRILLS
2017-10-20
The tourist activity has always been part of the corporate culture of SINODRILLS, it not only enhances the sense of belonging of the employees, but also reflects the company's humanistic atmosphere, and it now becomes one of the most important activities which can relaxes body and mind, and gain stronger centripetal force to all their employees. In addition, the sales department achieved the best sale performance in the first half of year within the history of company, so the company decided to organize all staff a five-day trip of "Jiuzhai Paradise" from 7 to 11 July.
Jiuzhaigou valley, as one of the most famous World Natural Heritage, it's the first nature reserve of China which is established for the main purpose of protecting the natural landscapes. The alpine lakes, spectacular waterfalls, color forest, snow-capped mountains, blue Ice, and Tibetan folkways are called "six absolutely of Jiuzhaigou". It is known as the "Fairy Tale World" and "King of Water view".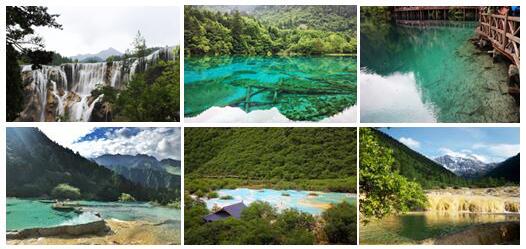 The scenery along the way makes us relaxed and happy, and also enhances the interaction and communication of each other. During these five days of travel, we not only show a harmonious, enjoyable and vigorous team spirit, but also strengthen condense force and inject more energy into the works of the second half of year.