BEC Training for Better Services
2014-09-29
Employees are always regarded as our most precious wealth and one of our core competitiveness. To ensure every SINODRILLER can makes better performance on their post, we have been continuously providing various regular trainings.
BEC Vantage, as one of our regular trainings, is carried out among our First business department, Second department and Marketing department. The training is aimed to improve all business personnel's ability of English speaking, writing and listening.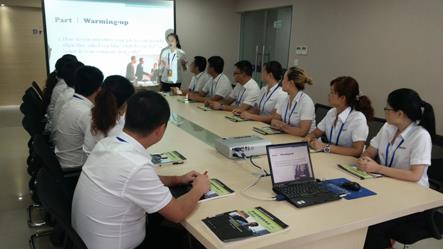 sinodrills' training With continuous improvement and enhancement, we believe that we all SINODRILLERs can serve every valued customer better and better.